01: Not Gone Yet
Couldn't leave just like that. Started on the rails. Rails have 50 years of life on them. Dings, bends, scratches. Love it. Old and new, just the balance I was shooting for. Noticed a few bare spots with the softsand. Stuff really sucked up the paint as it dried. One more sprinkle and a quick coat of whaler blue on the deck mid week and back to the rail setup and wiring next weekend. Really need to fire up the Yammy and get her running for a bit before the first launch this month. What a day that will be. Hope whoever followed the journey keeps following with the final steps and the 50th anniversary launch. Just going to post photos of the final steps. Thanks, been a hell of a ride.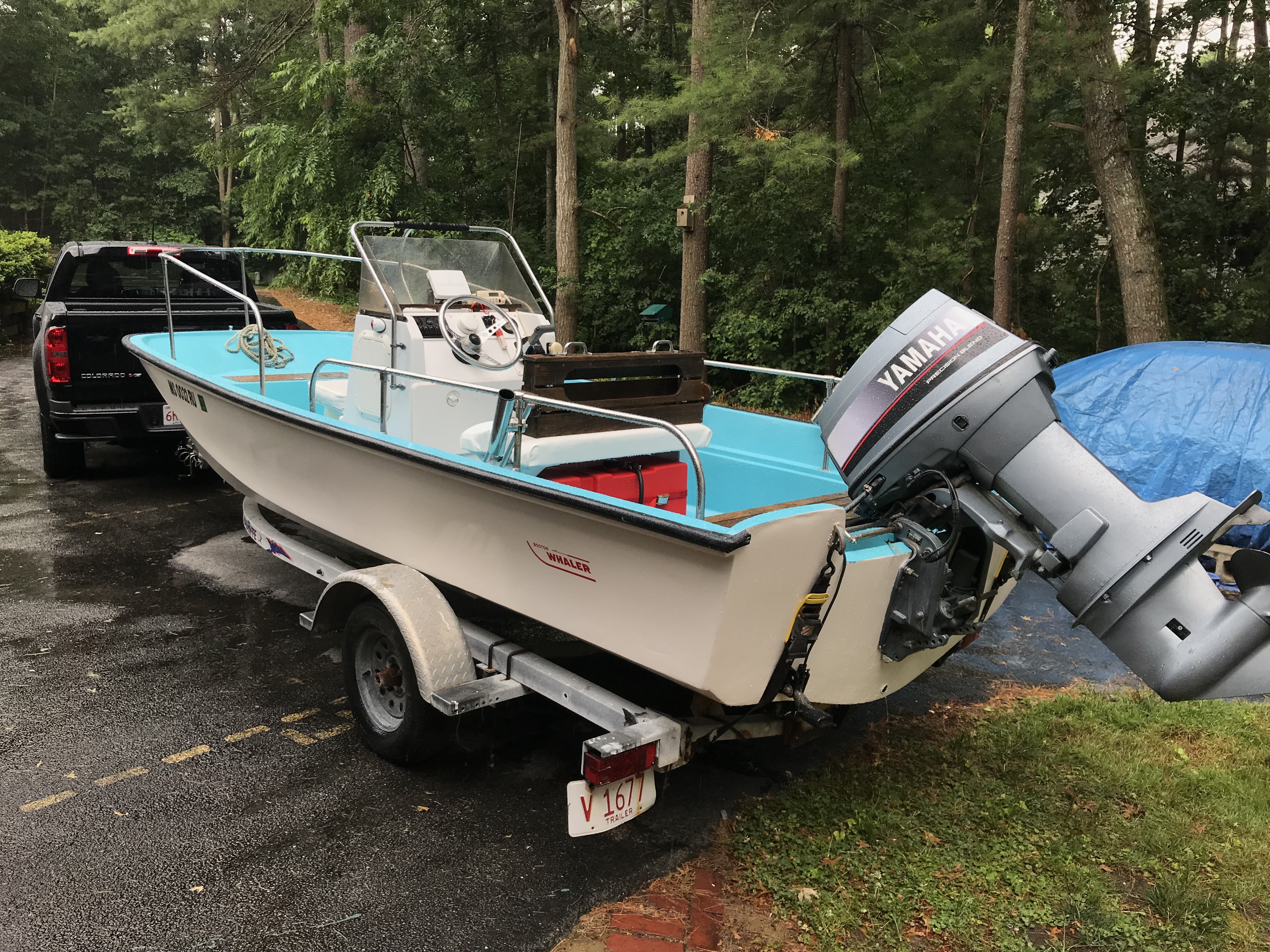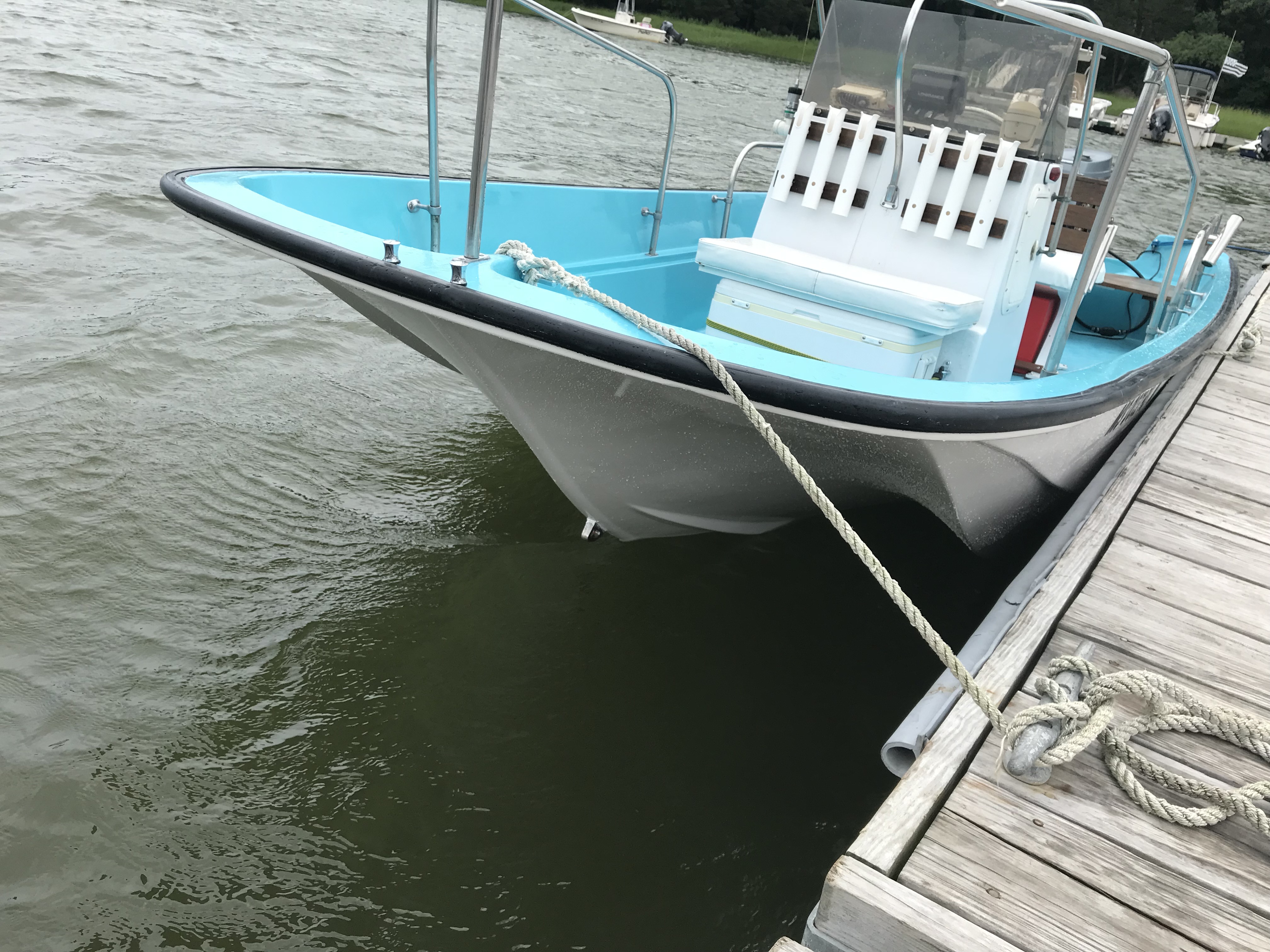 2018 rebuild. Bow eye hook is sitting just where it's supposed to be, 6″ above water line.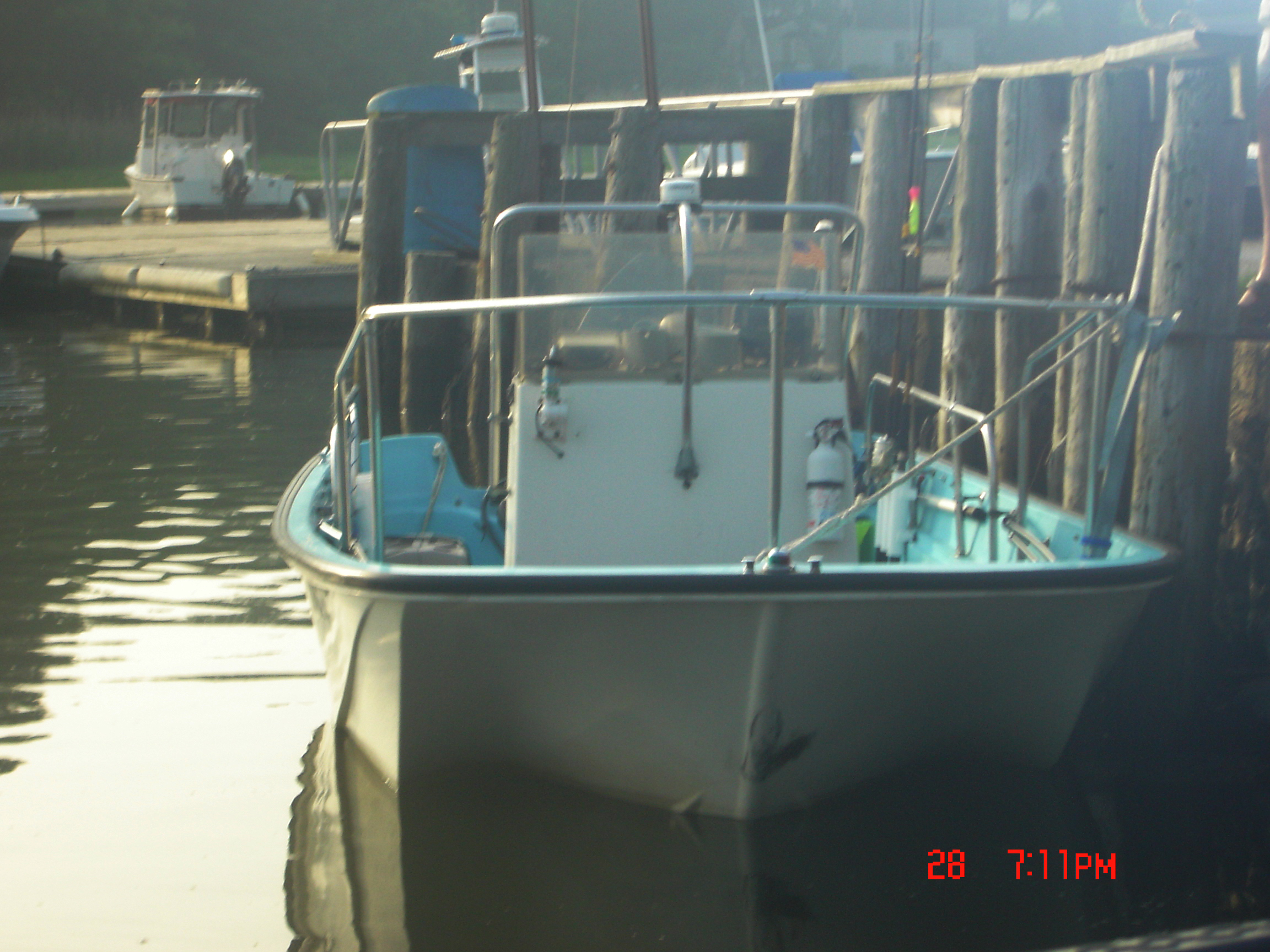 2009 photo. She sat so low in the water the bow eye hook was submerged. It only got worse, so much to the point where she was easily 500lbs saturated.