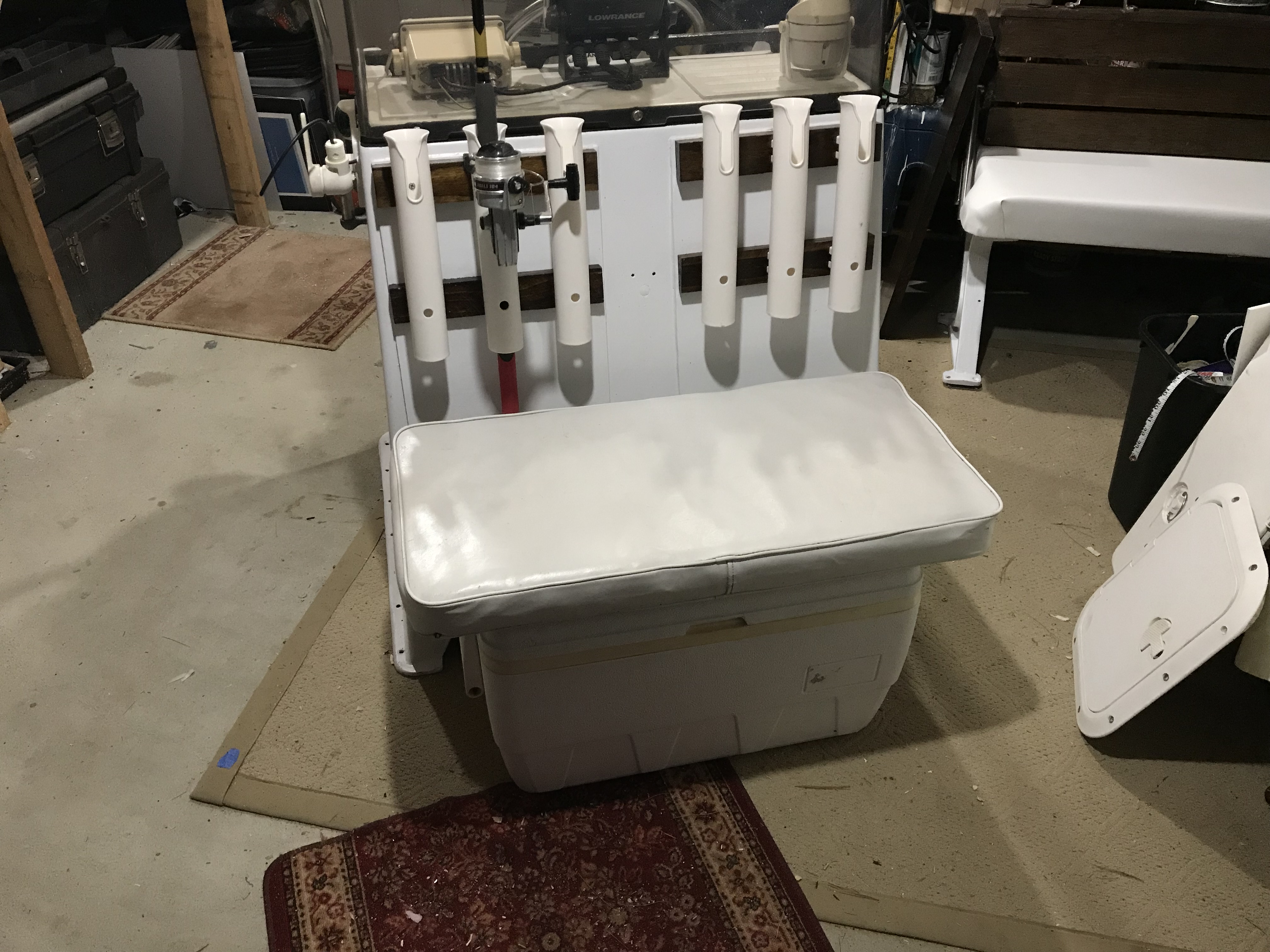 01: The Cooler For You
Since I'm relocating the gas tank from the front of the console to under the RPS, figured I would make use of the cooler seat cushion I was using prior. Always keeping in mind the budget, I had numerous coolers sitting around. Found one with the perfect dimensions. Attached the seat cushion to pvc board (from previous bench) and then to the actual cooler lid. Cooler gets bungied to the console and the seat is the actual cooler lid. Cost for this little project: $0. Works for me. Going to create new fuel line access just in back of the RPS seat and new gas tank, using a through hull flange, some pvc tubing and plenty of 5200, very similar to a Montauk. Everything is wide open, shouldn't be too hard. Just learned the rigging tunnel is metal wrapped in fiberglass cloth. The older the boat the more chance the decaying rigging tunnel becomes the main source of water intrusion into the foam. Great. I really don't want to cut it out and glass in a new PVC one, so… when the time comes I will rewrap the entire tunnel with new glass and epoxy seal it.
02: Just Need The Boat
Wow! console, RPS, bench, rod holders, wiring… etc… tons of new work completed, the deck components are pretty much finished. Wired some nav lights to the console. Really don't want to deal with removing rub rail and wiring the bow light that way. Yes, the nav lights are located correctly in accordance to all regs. Yes, they are not supposed to be on the console if the bow is available. Yes, plenty of new boats leave the factory with nav lights on the console. Yes, it may be wrong… The way I see it, I've probably been boating at night by plan tops 3 times in 10 years. The original bow light wiring fried out long ago, never worked for me so these new lights are a plus any way I look at it.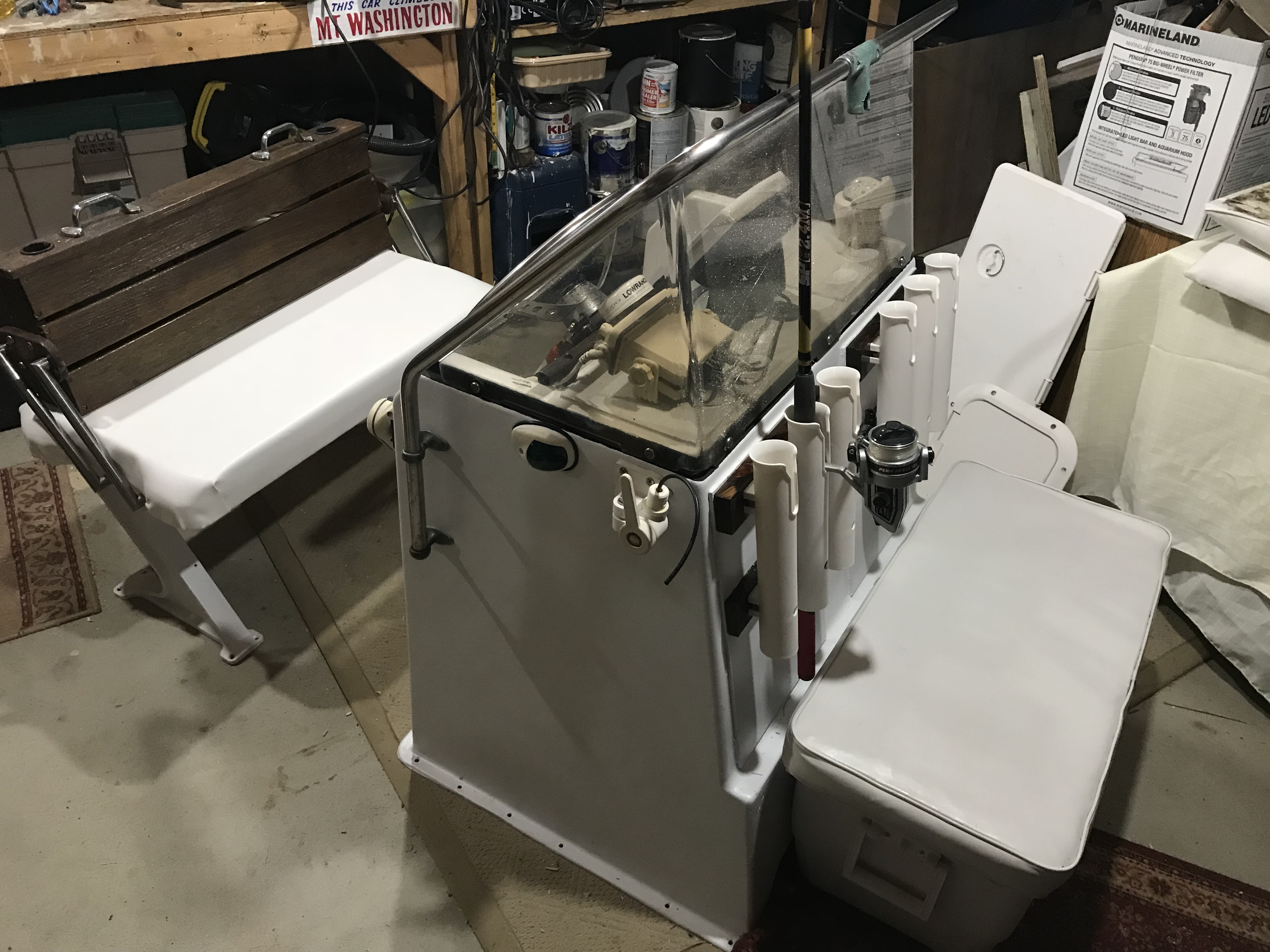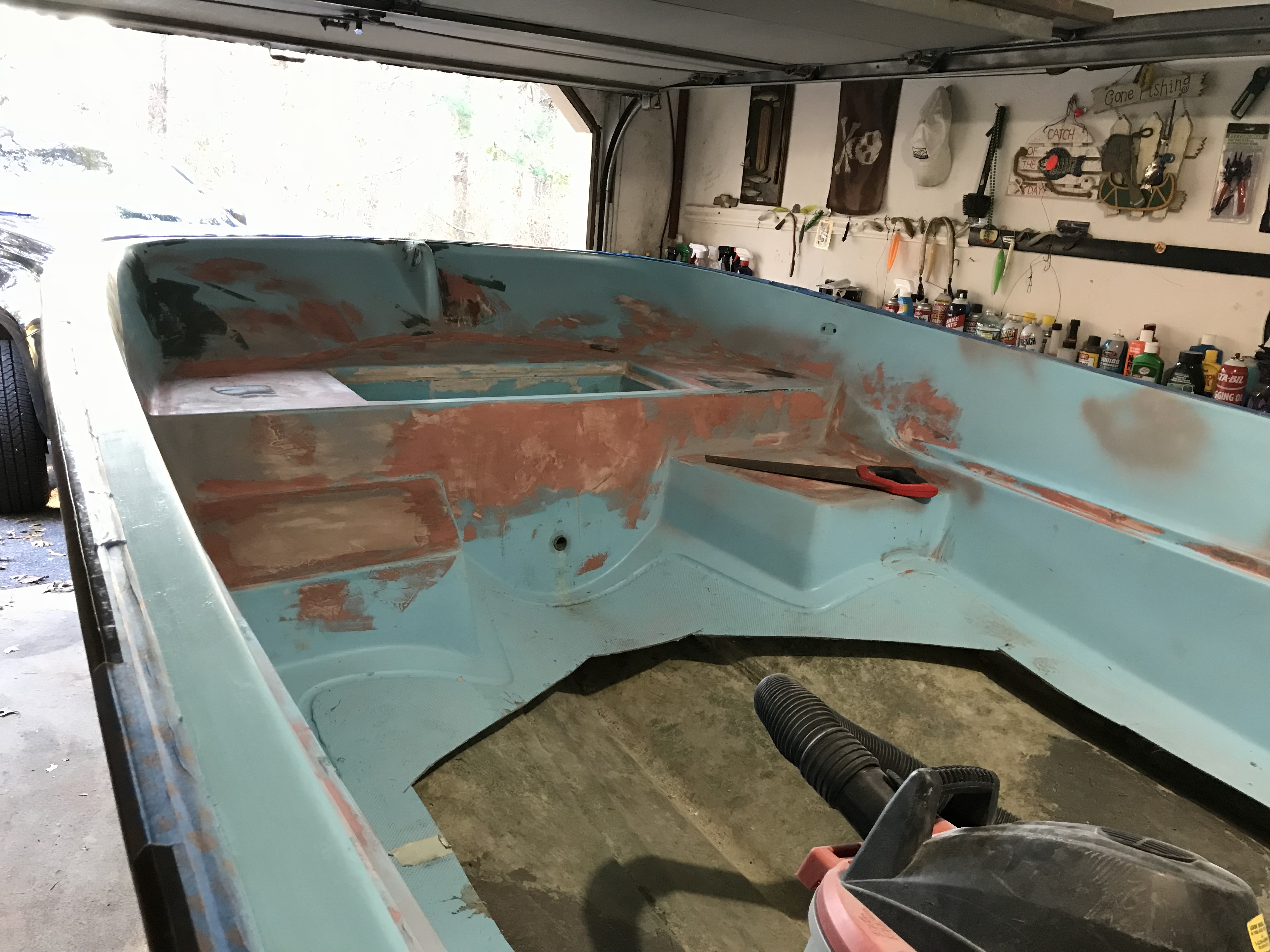 03: Yup, Sanding
Continuing to make sure this phase is ready for primer.
04: More Sanding
Stern getting a whole lotta lovin… see you in 2018!